(Join: +91-9999947824) "You have your place in the world; you have your life. You must do the best you are capable of. So, go on and do all you can, and make it the life you have always wanted it to be!" – Wabs Talk |Â This has always been the motto of our life and this is how we have lived by! And, after having done enough, we got the well deserved validation! Wabs Talk felicitated with 'The Best English and Public Speaking Institute in Delhi' award!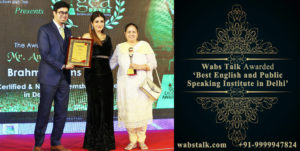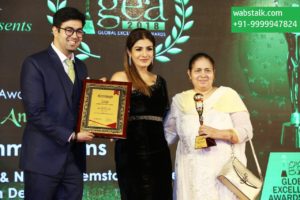 Become a phenomenal speaker with us!
Age no bar.
Weekdays, Weekends and Sunday Batches also available.
Online Classes also available.
Address: Wabs Talk Building No. 9, Moti Nagar, Near Metro Station Gate No.1, Above IDBI Bank ATM,New Delhi-15.
Website: wabstalk.com or wabstalkinstitute.com
Timings: 8am to 8pm 7 Days.