(Join: +91-9999947824 ) Sometimes what you're most afraid of doing is the very thing that will set you free! Best Speakers of Friday Monologue Session! (20-7-18)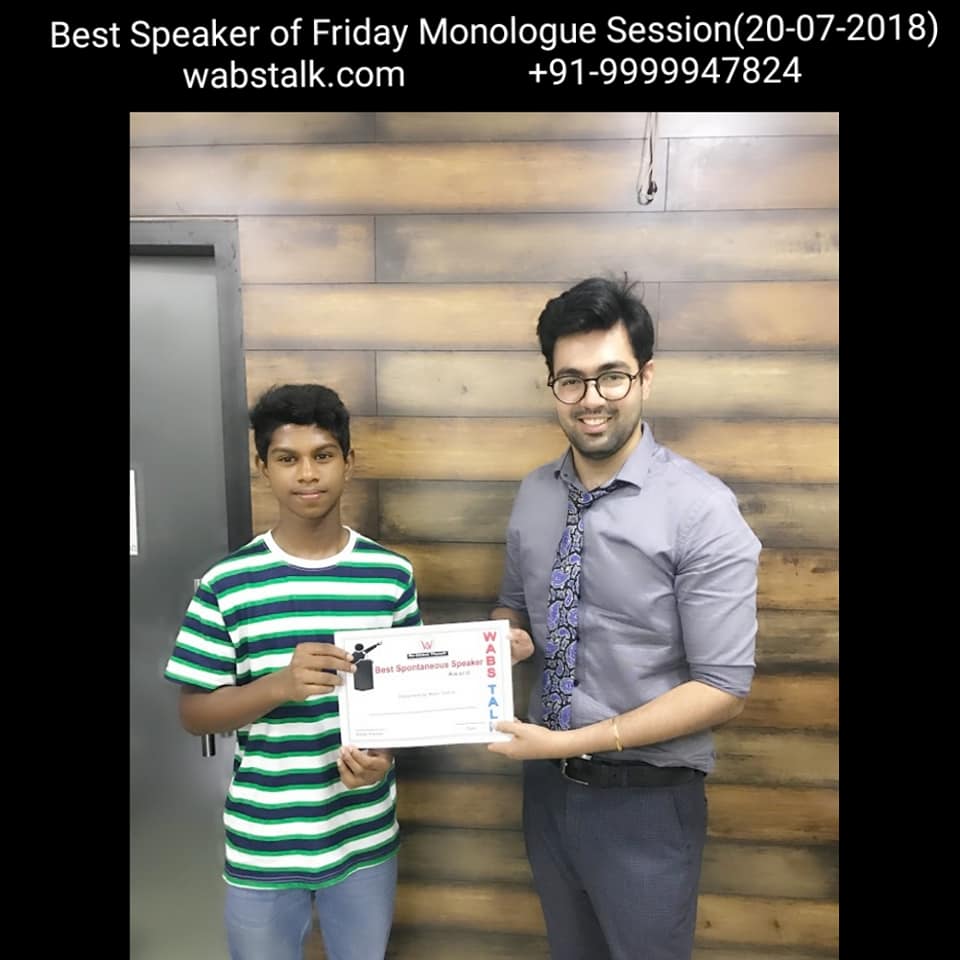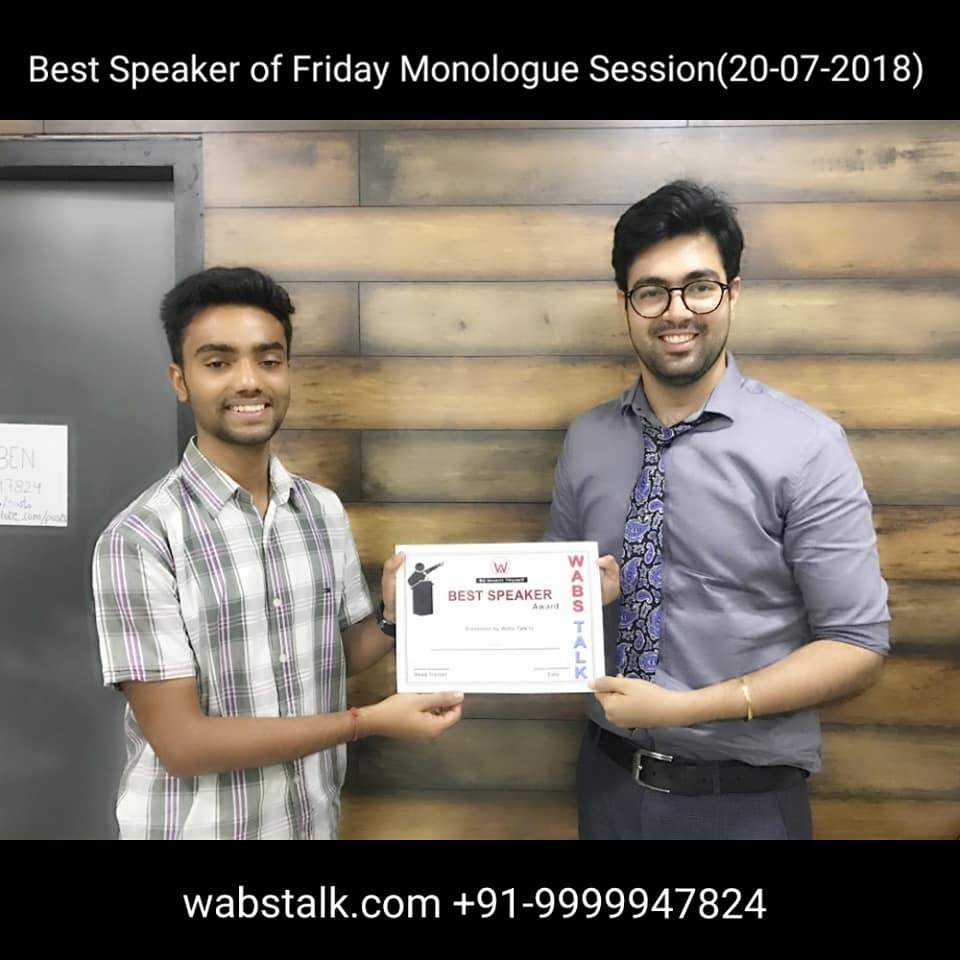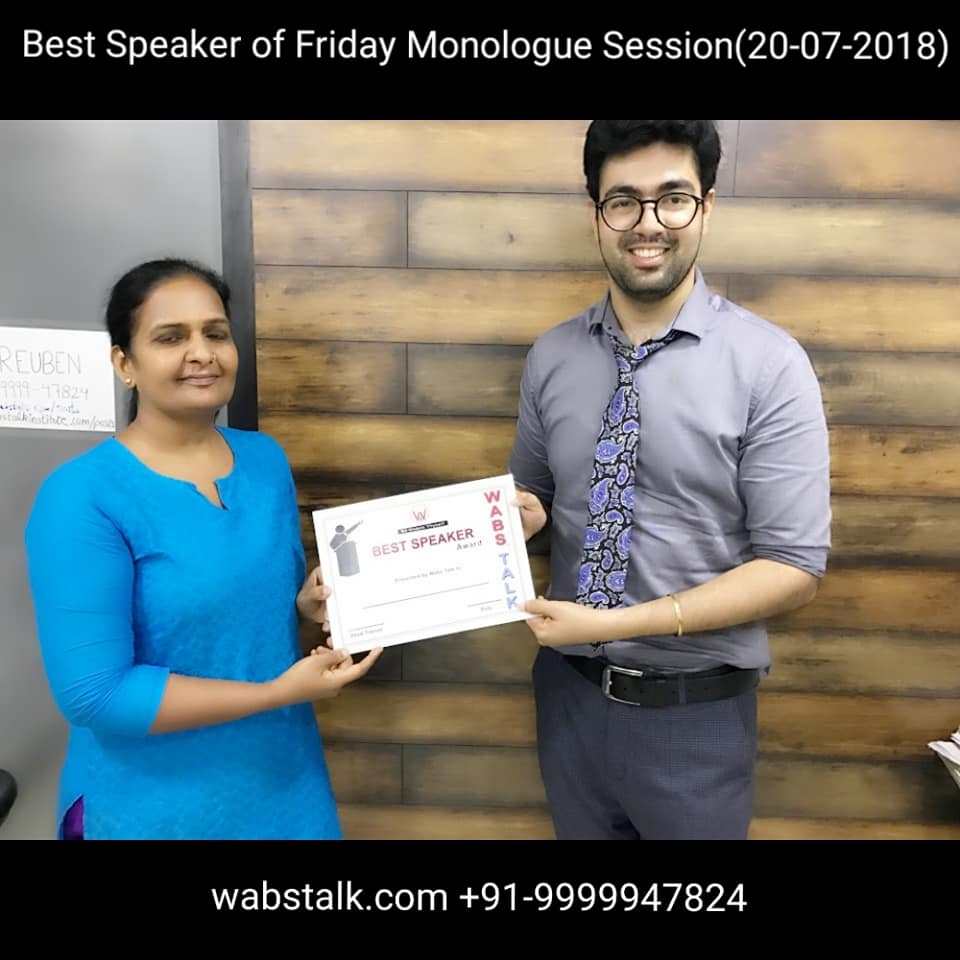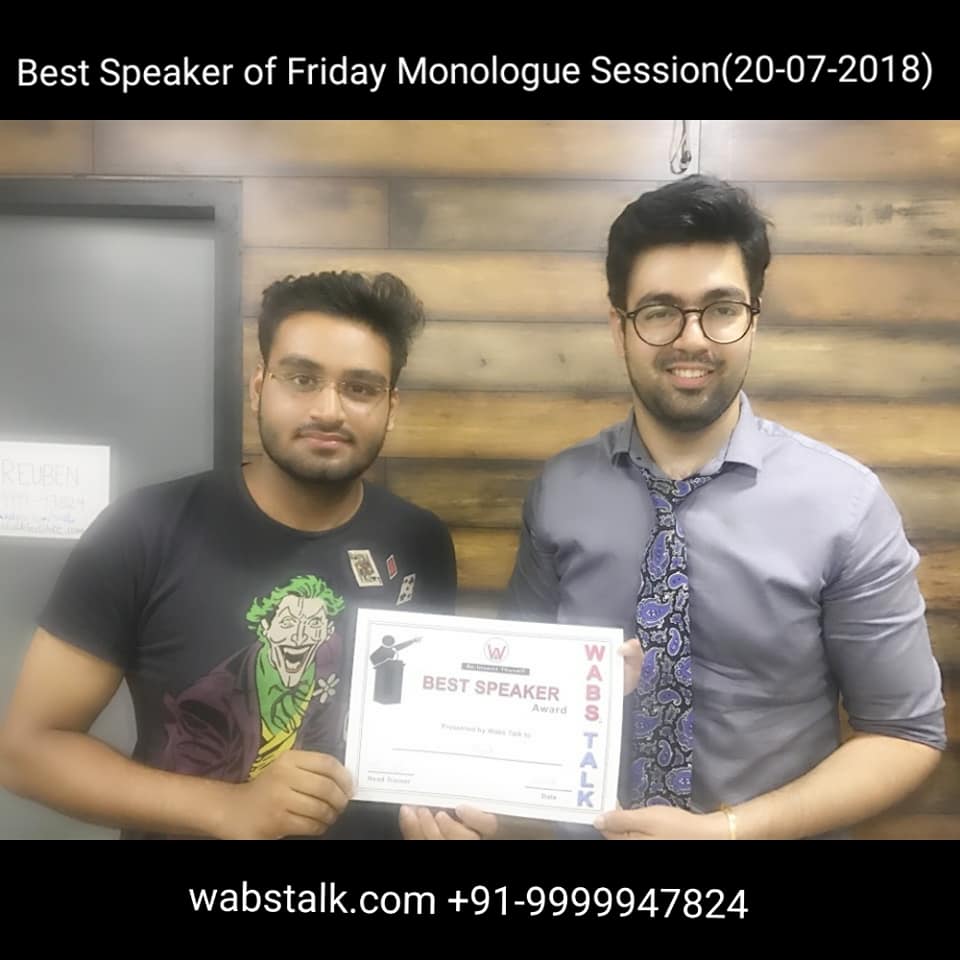 You can also become a phenomenal speaker and with us and discover the amazement of India's top ranked and most loved Spoken English, Public Speaking, writing, Personality Development, Corporate Skills, Entrepreneurship and Digital Marketing Institute!
Age no bar.
Weekdays, Weekends and Sunday Batches also available.
Online Classes also available.
Address: Wabs Talk Building No. 9, Moti Nagar, Near Metro Station Gate No.1, Above IDBI Bank ATM,New Delhi-15.
Website: wabstalk.com or wabstalkinstitute.com
Timings: 8am to 8pm 7 days.